Services: Stainless Factory Co., Ltd. offers superior quality service, custom designed products to suit client requirements. Our service is second to none, Please give us a call or email us for your enquiry, We will contact you promptly.
We guarantee the quality of our professional team. You can contact us at the following channels.
Contact Khun Chai
Telephone : Chai 065-2544545
E-mail : stainlessfactory.pk@gmail.com
Line ID : 0817875680


Powder Coating is applied to metal work such as steel, zinc aluminum, etc. We have an automatic painting system (Robot) and custom hand spray (Manual). Our powder coating service for steel and aluminum offers colored epoxy or polyester, and the coatings are available in various colors painted with the automatic system. Our powder coating offers exceptional value and a flawless finish with a ISO 9001: 2000 certification. Our highly trained staff will provide excellent customer service and professional results for any powder coating project.
We can powder coat general-purpose appliances, cabinets, controls, metal frames, Banner frames, virtually any metal parts, including automotive parts - customize your motorcycle:, springs, oil filter, gas tank etc.
Stainless Factory Co., Ltd. helps you reduce the budget and save valuable time by providing a quick professional powder coating service.
We also provide maintenance, rezinc and recovery service for equipment that you need to use in the harsh salt water environment found in Phuket., such as a shopping carts, shopping baskets, shelving and all parts made of zinc - plated chrome.
Stainless Factory Co., Ltd. P provides the powder coating service with all material by using high quality coatings from the factory.
Various colors :
Red paint
Yellow paint
Black paint
Blue paint
Dark blue paint
Green paint
White paint master lithopone
Other colors available by special order.
Suitable for construction, furniture, steel, angle iron, Computer cases, various cabinets, refrigerators, air-conditioning, washing machine, TV, car and others. We provide delivery service with affordable price.
More information, please contact : Tel. Chai 065-2544545, Fax. 076 217 565, Hotline 24 hr. 085 289 6666 (Jack Jompasut), E-mail : phuketimperial@yahoo.com
What is powder coating?
Powder coating is the industrial coating developed to replace oil coloring. The powder coating is preferred to oil color due to low impact on the environment, and health and safety issues in the workplace. The excess material during powder coating can be recycled and used again. The powder coating is commonly sprayed on metals, such as, steel and aluminum. The powder coating advantages are as follows.
100% color retention combined with a, customizable texture.
Powder coatings are not mixed with flammable solvents reducing fire hazard and creating a safer environment.
Powder coating process allows for the reductionof waste from the production process in comparison tooil paints.
Most of the remaining powder coating can be recycled reducing environmental impact.
Canbe used to apply film levels from 60-300 microns to spray and bake withone application.
Why powder coating?
Increase quality and reduce energy.
Powder coating is easy to use. Because there is no sub-color flow problems.
Primer is not necessary for powder coating because the pigment has the properties to adhere to metal surfaces very well.
Powder coating production time per piece is less than oil paint because it takes less time to bake.
Security
Reduce the chance of accidental fire. Because it is not mixed with oil or thinner, which is very flammable. Harmful by inhalation and vapor. Also causes irritation to the skin.
| | |
| --- | --- |
| Type of Powder Coating | Description |
| EPOXY | Epoxy has been developed to be resistant to chemical properties, Strength and high abrasion resistance. Suitable for indoor furniture such as office equipment, car parts, brake and wire mesh. |
| HYBRID | Epoxy - Polyester Hybrid has been developed to have better color stability during baking temperatures. The color does not change or has little variation. It is available for a variety of interior work. |
| POLYESTER | Polyester TGIC is a film resistant to sunlight. (Radiation, ultra violet) and all the weather conditions. Ideal for outdoor wheels, such as car wheels, Air conditioners and aluminum structures. |
| Polyester TGIC free | Polyester does not contain by TGIC. It can be baked at 180 degrees for 10 minutes, film is resistant ce to sunlight. (UV rays ) and severe weather conditions. Ideal for outdoor work such as car wheels, Air conditioning And aluminum structures. |
| POLYESTER (VP) | Polyester TGIC was developed for outdoor structure work. It is resistant to sunlight and extreme weather conditions (10 year warrantee). |
Preparing the surface work.
Clear oil and contaminants by dipping in the solution or wiping with paint thinner.

Dry the work.
Before painting. Make sure that the piece of work is completely dry.

Painting work.
Only one way spray. No need for primer and without spray polish.

The bake parts.
Used with temperatures around 180-200 degrees for 10-15 minutes.
The advantages of powder coating.
Bolder and stronger texture than oil paint by spraying a one-way (oil paint have to spray at least 2-3 times).
Color shine without spray polish.
Costs 3-5 times less than oil paint depending on product and finish.
The time to spray and bake is less than 25 minutes.
The workers are able to use or install immediately after baking e (oil paints have to wait for a day).
Spray gun system. Gives even color and texture to the project.
Can recycle the unused powder coating.
There is a reduced odor, It is not mixed with thinner.
A variety of colors to choose from.
No color distortion problems, even in cold weather or rainy season.
Save labor costs by utilizing an automatic application system.
Easier to clean up. Only use air only (oil paint need thinners to clean up)
Reduced Fire hazard
Cost effective product providing a low-cost quality option
| | | |
| --- | --- | --- |
| Details | Powder Coating | Regular Coating |
| Drier | Yes | Yes |
| Bake room | Small | Big and confuse |
| Reused the color | 90% | No |
| Customize the color and viscosity | No | Yes |
| Thinner transpire | No | Yes |
| Flash point | More than 500C | 20C |
| Cleaning | Once a week | Everyday |
| Spraying time | Once | At least 3 times |
| Thinner | No | Yes |
| Health risk | No | Yes |
| Fire from thinner and roaster risk | No | Yes |
| Money saving | Yes | No |
| Labor | No | Expert technical |
| Flow sag | No | Yes |
| Work conditions | Clean, low odor | High odor and dangerous vapors. |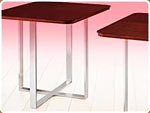 Powder Coating
Code : PC001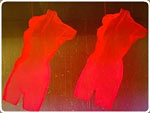 Powder Coating
Code : PC002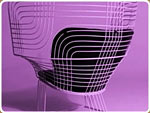 Powder Coating
Code : PC003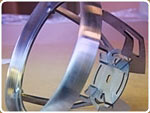 Powder Coating
Code : PC004
Powder Coating
Code : PC005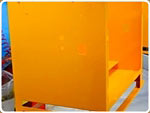 Powder Coating
Code : PC006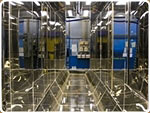 Powder Coating
Code : PC007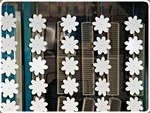 Powder Coating
Code : PC008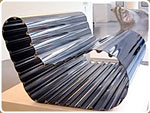 Powder Coating
Code : PC009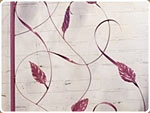 Powder Coating
Code : PC010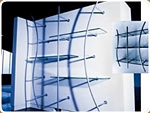 Powder Coating
Code : PC011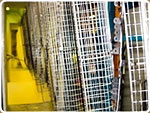 Powder Coating
Code : PC012